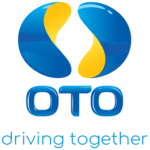 OTO Pakistan
Fuel You Can Trust
Assistant Accounts & Finance Manager
Responsibilities
The Assistant Accounts & Finance Manager will play a vital role in improving and maintaining the financial standing of our company.
• Managing daily cash balances.
• Ensuring that cash flows are adequate to allow business units to operate effectively;
• Maintain banking relationships;
• Maintaining accounts system;
• Working with executives and business heads to prepare budgets and track profit / loss performance by business unit and on consolidated basis;
• Creating solutions to new financial challenges by applying financial/treasury knowledge;
• Liaising with other financial institutions, departments and business units.
• Providing advice on financial matters impacting on the company as a whole;
• Taking responsibility for, and supervising the work of, more junior members of staff;
• Preparing financial reports and submissions to relevant government entities including tax returns etc.
• Arranging financial audits and reviews as required.
• Maintaining and transferring money between bank accounts as required;
• Payment of invoices and fees as required or otherwise instructed;
• Arranging reports for complete tax filings.
• Preparation and disbursement of salaries.
Qualifications
The candidate should hold an MBA Degree / CA Part Qualified from a Recognized University/ Certification. Moreover, they should have at least 4-5 years of relevant experience, preferably in the OMC Industry.